Time to read : 3 minutes.
What a pleasure it is to decorate a child's bedroom! We fall in love with cute furniture, we arrange dinosaur plushes up on the bed, we choose a nice wallpaper… But with your kid's tastes changing as fast as they are growing up, it can get a bit tricky!
Smart and Green comes to your rescue with tips 100% for the parents!
Smart and Green Lights, a Companion for Children

More than a place to sleep, a kid's bedroom is a playground, where they can develop their imagination, their little world of their own. Needless to say, it is crucial that they feel right at home! Taking account of their age, their personality and passions is very important for choosing the right decor. But of course, passions, likes ans dislikes can all change very quickly! Over night, they forget about the T-Rexes and they want to become an astronaut! Barbie dolls turn into chemistry sets, Mickey and Minnie Mouse sheets become Paw Patrol covers.
Let your child decide with Smart and Green's lights. Today, it's red ! Actually, no, it's going to be blue. Give them the freedom to choose the color of the lights in their little universe with the Smart and Green Mesh app, or by the simple press of a button, situated under the lamps.

Design-wise, there are plenty of options! Smart and Green recommends modern lamps which will enrich the decor of a child's bedroom: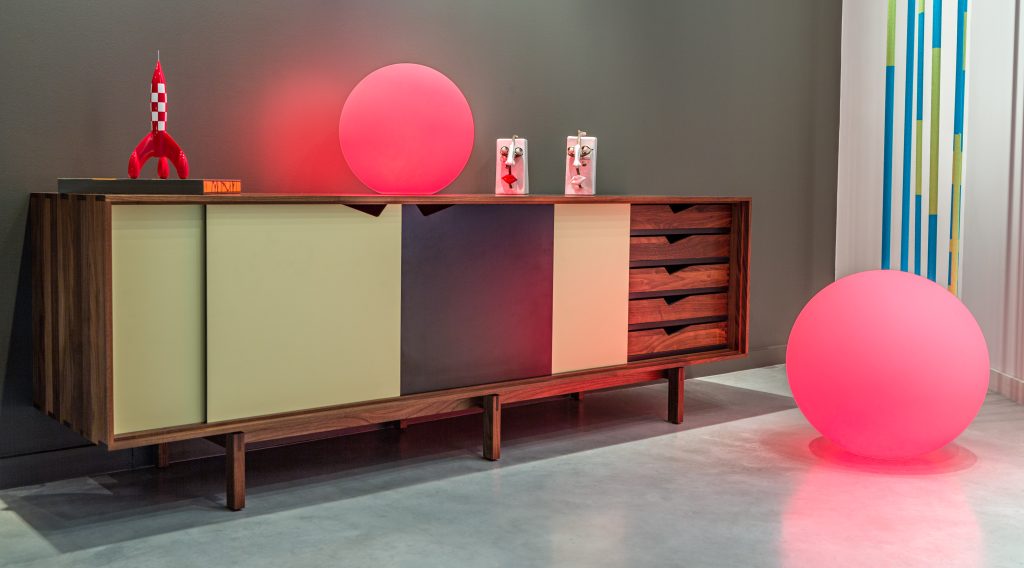 Smart and Green Lights, an Ally for the Parents

The fear of the dark, or nyctophobia, is very frequent among kids (and even among some adults!). Its origin lies within the fear of separation from the parents, the child feeling apart from their parents when it is time to sleep. It is also the other side of the coin for our little ones' imagination!
Say goodbye to letting the hall light on all night! Smart and Green lights help your children through their fear of the dark.
Thanks to the Smart and Green Mesh app, you can schedule your lamps in your house and decide when they turn on and off: A wireless table light on your child's nightstand will be an ideal night light. You can also preselect the color and the intensity. We advise on a natural and soft light, subtle, or a pink, which is a warm and relaxing color. Avoid any strong colors, like red, which can be stimulating and are often associated with danger or urgency.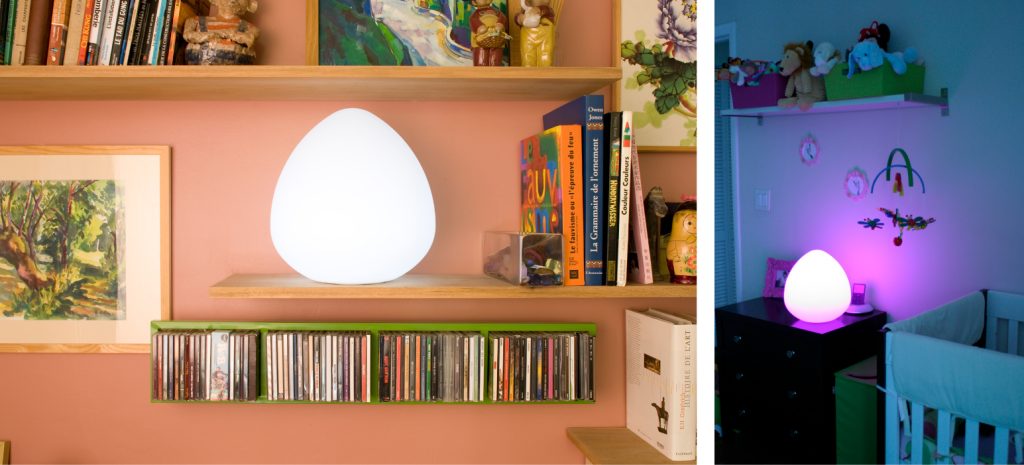 A key element in a room's decor, favorable to a child's growth and a friend in the darkness, Smart and Green lights are a great addition to your child's bedroom.