Time to read: 6 minutes.
The fall season is upon us! And with it come our newest tips and advice to decorate your home for a trendy and cozy house. So have a cup of coffee (or hot chocolate!), snuggle down into a comfy chair, as it is time to celebrate the wonderful colors of this new season!
Decoration Trends to Try this Fall
Fashion has always inspired the world of design and home decor, and this year is no exception. The newest trendy color this year is caramel!. Use it without moderation for your living room and bedroom. Combine it with other colors like brown, copper and beige to create a harmony and a chic, soft and cozy atmosphere. To bring a little zest and celebrate the shades that trees wear during fall, you can also adopt orange and yellow this year!
The Smart and Green lamps offer you a large variety of colors thanks to its app, available on smartphones and tablets. Let yourself be tempted by warm colors to bring originality to your interiors and don't hesitate to try out Candle mode, where the light is programmed to imitate a lit candle, for an incredibly cozy ambiance.
The LANTERN and LAMPION table lamps will sit comfortably in your decor, as their design echoes paper lanterns that adorned folk festivals in the old days. They can bring a little touch of vintage and modern, perfect for a fall decor. The bonus? These lamps can be hung or used as a centerpiece, thanks to their wireless technology, giving you the freedom to customize and move them about.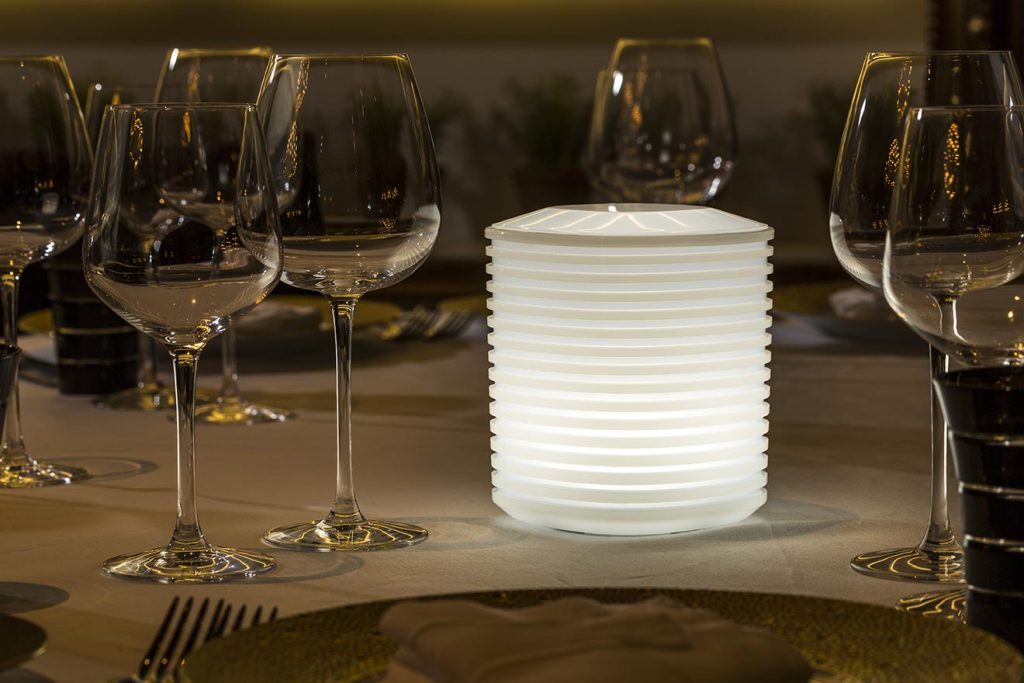 If you wish for a modern decoration that evokes the colors of fall, dried leaves bouquet with dried grapevines can give your house a natural touch. The elegant OLIO table lamp, our luminous smart vase, will embellish your floral decorations with a variety of warm colors.
To accessorize, we advise you to pick among materials with a natural feel, like wood, which reflects fall beautifully. Wooden trays, bowl and even coaster with a raw wood finish give a natural and rustic vibe, ideal for cabin or country chic style decoration.
But of course, let's not forget about fall staples. Throw blankets and pillows! Keep it interesting by mixing patterns and diverse colors, and do not hesitate to embrace chunky knit, which is all the rage nowadays, and combines comfort and beauty. There is no better feeling than curling up with a throw blanket, surrounded by soft throw pillows, with a delicious hot drink, and binge-watching a show!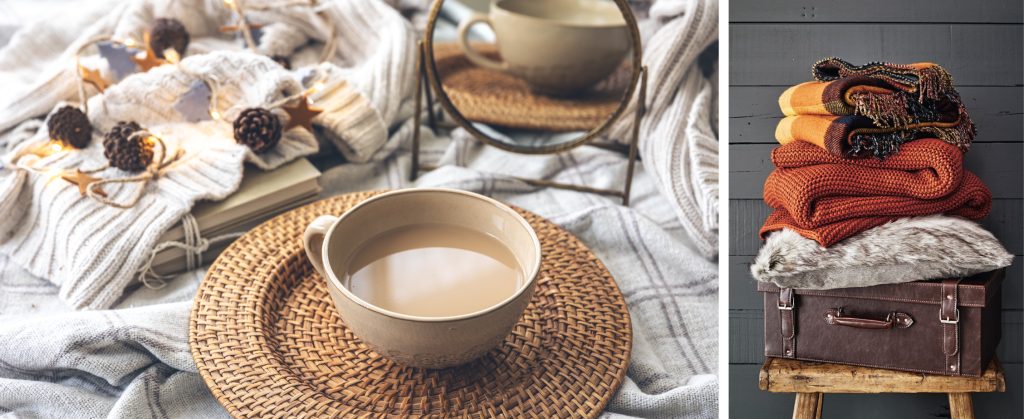 Top 3 DIY to Enhance your Home!

Decorating your home is also an excellent way to express your creativity through DIY projects. They can bring a personal touch to your decor while staying affordable and enjoyable!
Here are 3 DIY ideas to try this fall: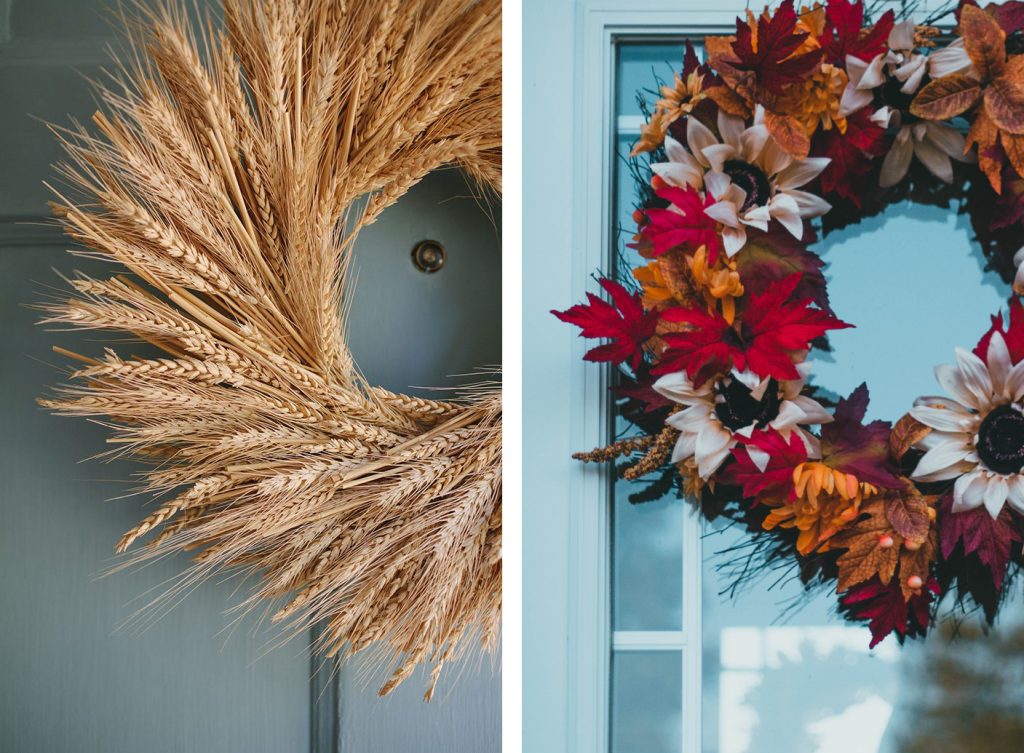 1. Fall Wreath
Wreaths are a standard for a nice and welcoming house. Crafting a wreath is an easy-to-do project to try alone or with family!
First, grab a grapevine wreath, that you can easily find online, which will be our base. Then, add greenery simply by pushing the steams in between grapevines with a dab of hot glue. You can also add leaves (real, fake and even dried leaves you can pick up on a walk under the beautiful fall trees !), focusing on the fall color scheme like red, yellow and orange. For a little bit of spice, bows with interesting patterns, pinecones and even little faux pumpkins can bring your wreath to the next level.
The Glue Gun, like with most DIY, will be your best friend for this project. Here's a little life hack from Smart and Green: Using floral wire will help with arranging your greenery more easily along the circumference of the wreath, by tying the stems with the grapevines. It is also very inconspicuous!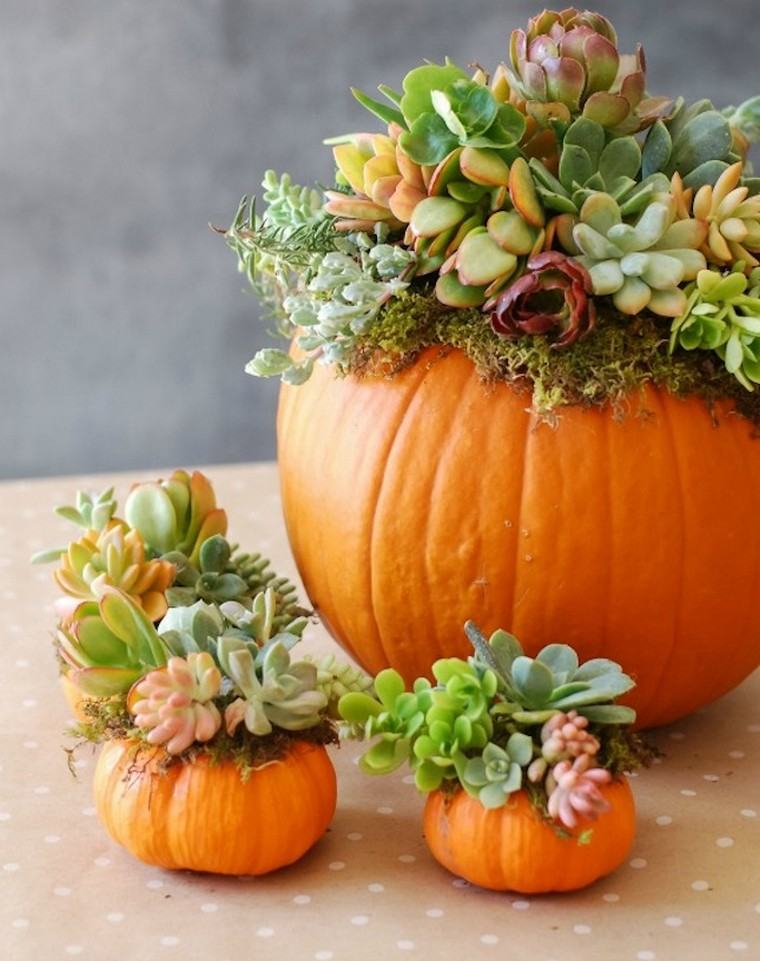 2. Pumpkin Flower Vase
Before displaying their mischievous grin on Halloween, pumpkins can be wicked flower vases for seasonal decor, which will embellish your exteriors as well as your interiors! This DIY is easy to do and budget-friendly, in addition to being customizable.
Start to cut the pumpkin's crown off using an x-acto knife or a long, sharp and pointy knife. Then, using a large and sturdy serving spoon (pumpkins are tough!), scoop out the inside. The flesh and the seed, grilled in the oven, are a beloved seasonal meal! The more the pumpkin has been emptied, the longer it will last.
Carving a pumpkin is a tricky process. This activity must be done with vigilance, caution and patience, and only by an adult.
If you wish to customize your pumpkin, now is the time to paint it! After letting it dry over night, you are free to decorate it with flowers. If you want to design a lovely picked flower bouquet, the trick is to cover the inside of the pumpkin with plastic wrap before placing a wet foam block, in which you can arrange your flowers!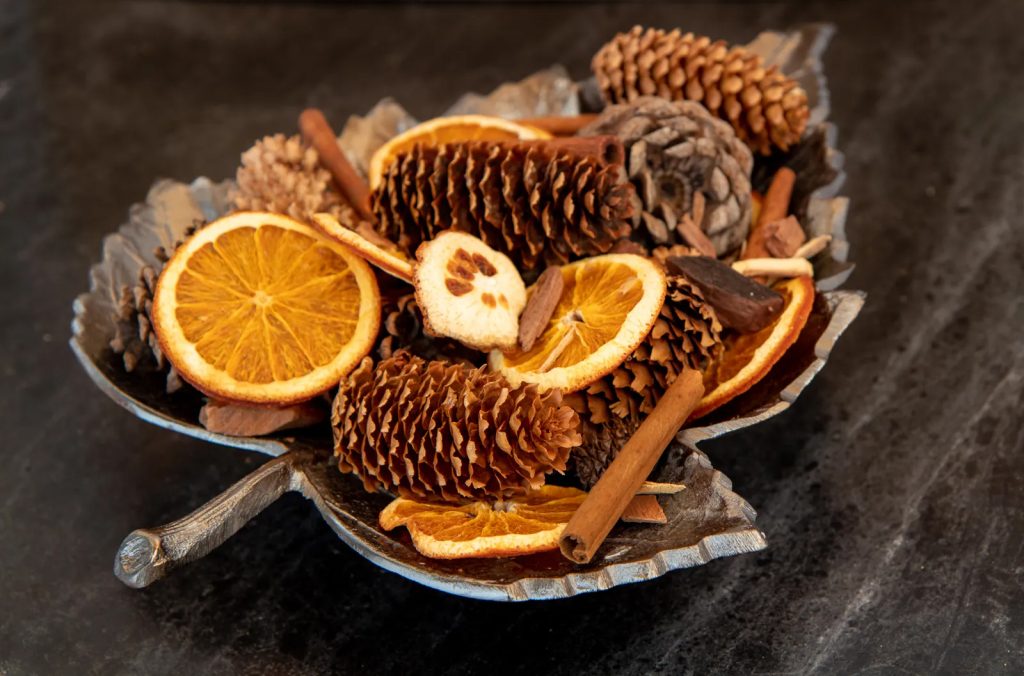 3. Potpourri
Making a potpourri is a classic for a warm and cozy place. Here's a simple recipe for a potpourri, that can act as a great decoration piece, with a sweet and spicy scent!
Pinecones
Dried orange slices
Star anises
Cinnamon sticks
Almonds
Some dried leaves for decoration
Preparing your dried oranges is easy peasy orange squeezy! Cut your oranges into thin slices, about 1/4 inch, before pressing them against a kitchen towel to get rid of the moisture and juice. After that, put your slices in the oven to dry for 3 hours at about 280F° (be sure to check on them every once in a while to prevent them from burning.)
Additionally, if you want your pine cones to be completely sanitized for your potpourri, you can bake them in the oven at 210°F for an hour.

If you want to go the extra mile, here's a little life hack. Instead of a candle in the center of your bowl, you can place a Smart and Green table lamp, like the LANTERN and LAMPION, and apply the Candle mode to create an original and modern table centerpiece.
The fall season is upon us, and with it, we rediscover little cocooning pleasures we can cherish at home. You now have everything you need to feel comfortable at home!