Time to read : 2 minutes.
Every year, the Pantone Color Institute, created in 1999, shakes the trends of the IRL and digital worlds with the color (or colors) of the year. This color will change how we see the fashion industry, beauty and home-decor fields but also the world of digital art and packaging, throughout the entire year.
After Ultimate Grey and Illuminating in 2021, Pantone announced that the color named Very Péri will be THE color of 2022. The world fell in love with this new shade! We're talking about digital fashion, futuristic holograms and the metaverse.
This new Pantone color, this blue that's almost a mauve color, swings between warm and cool tones. The red gives us heat and energy, while the blue represents stability and fidelity. Very Péri wants to be the warmest of the blues and symbolizes a new wave of dynamism, optimism and a new kick in creativity and the expression of our imagination.

Smart and Green is here to give you tips and tricks on how to adopt this new color for a trendy decoration.
Very Péri in your Interiors
The Very Péri color will bring a dash of originality and uniqueness to your interiors (and to your exteriors!) It goes perfectly with neutral tones such as an off white color or a grey, which will make it pop. Together, they will create an elegant, fresh and clean mood to your decoration.
You can also play the card of harmony by associating Very Péri with an analogous color such as a dusty rose, or bet on contrast with a complementary color, like a sunny yellow.

With little touches here and there, as to make the eye explore a living room, or with a bold feature like a Very Péri wallpaper, let your creativity run wild with this new and friendly color.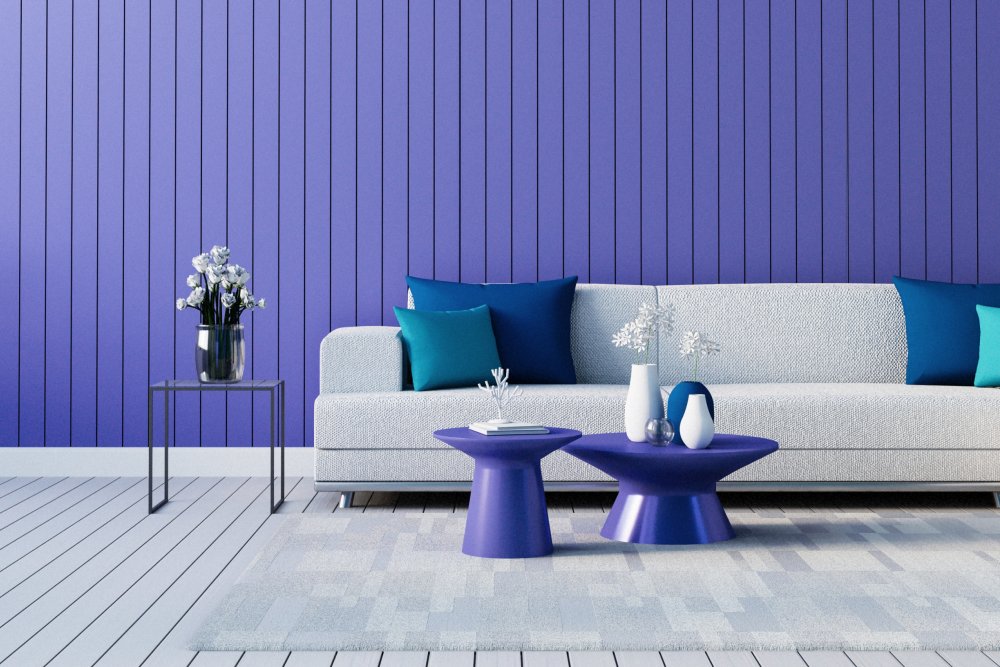 Very Péri at your finger tips
You long for a trendy decoration and wish to declare your love to Very Péri ? Smart and Green offers to adopt this color thanks to its wireless lights. We got you the perfect shade to illuminate your house with Very Péri!
After downloading the Smart and Green Mesh app, simply choose the lamp you want to modify and place the cursor at the same spot as the one presented in the image below!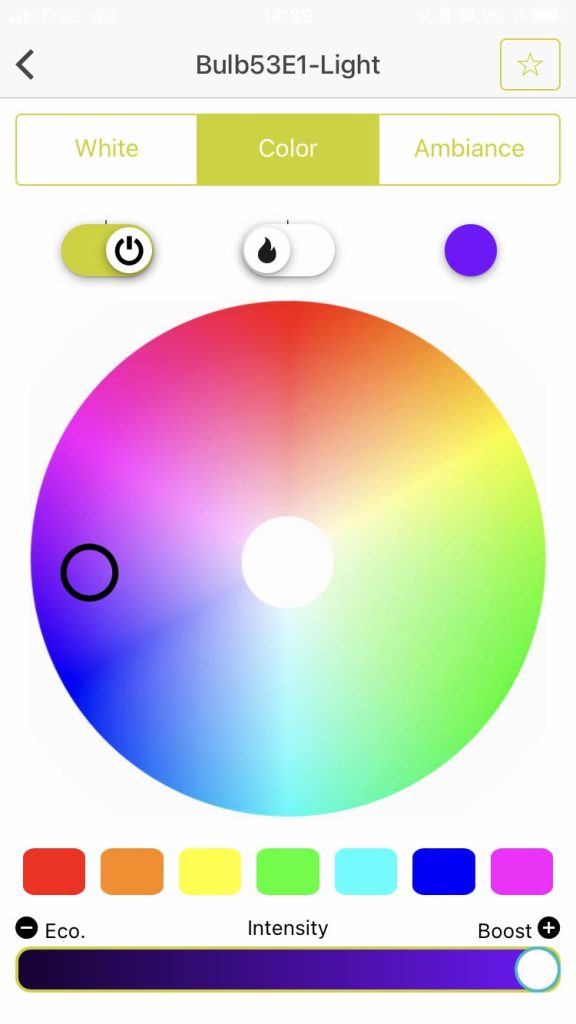 In addition, the app provides the possibility to save and share the configuration of your Smart and Green devices. Thus, access your new favorite color or spread the Very Péri fever with your friends. There is no reason why you should be the only one addicted!
The Very Péri color has already begun to revolutionize the world of art all around the globe and is the premise to a year full of dynamism and originality.