Time to read: 4 minutes.
If you are organizing an event in the coming months, you should be well aware that the decoration is a major aspect for success. When it comes to decorating for an event, lighting is a key consideration. With LED lighting, the question of the ideal lighting color for an event has become a reality. There is indeed a color code to ensure creating a perfect harmony between your event, its theme, and the feeling of the guests.
Which Lighting to Choose?
The choice of lighting during an event is not always an easy task. Smart and Green light fixtures are varied in both their design and size to best meet any request. As a first step, it is important to take into account the size of the event. The larger it is, the more it will be possible to arrange it with imposing lights and vice versa.
Wireless table lamps are ideal for creating original design table runners while providing a light source that will enhance a meal. The advantage of some is their handle. This enables them to be easily transported or even hung over tables.
As a general rule, table lamps are relatively light, enabling them to be easily transported. Find our decorating ideas with this type of lamp in the article: "Enhance your tables with LED table lamps!"
If you are planning a pool party, lighted balls are a must-have to leave a lasting impression. Their water resistance enables them to be waterproof decorative elements. Arrange them in the pool and surprise your guests who can play with them as balls as well.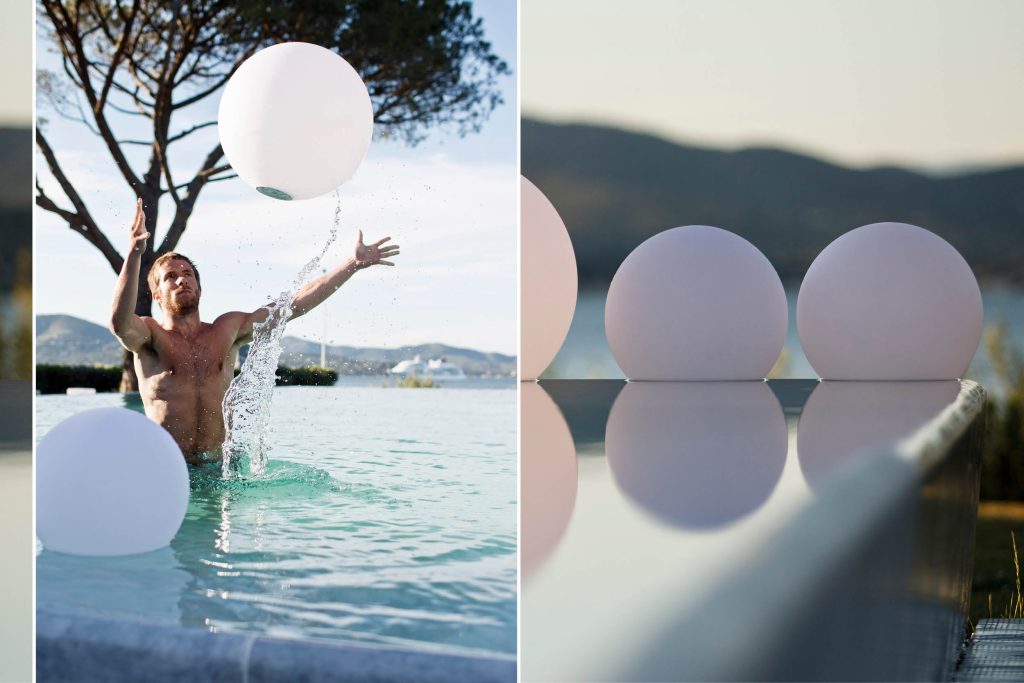 It is worth mentioning that the Bluetooth Smart Mesh technology enables innovative control of lighting fixtures. With this system, controlling more than 100 light sources via a single device, such as a smartphone, is a breeze. Determine the lighting moods of your fixtures over a distance of approximately 1 km and enjoy an event where innovation and design prevail.
Luminous Furniture: Practical and Remarkable
Luminous furniture is a two-in-one solution that facilitates the task. Imagine lighted tables scattered all around with your guests enjoying an aperitif on them. Create an event from the application to schedule a "flashing" lighting ambiance to announce the opening of the ball. Rather original, isn't it?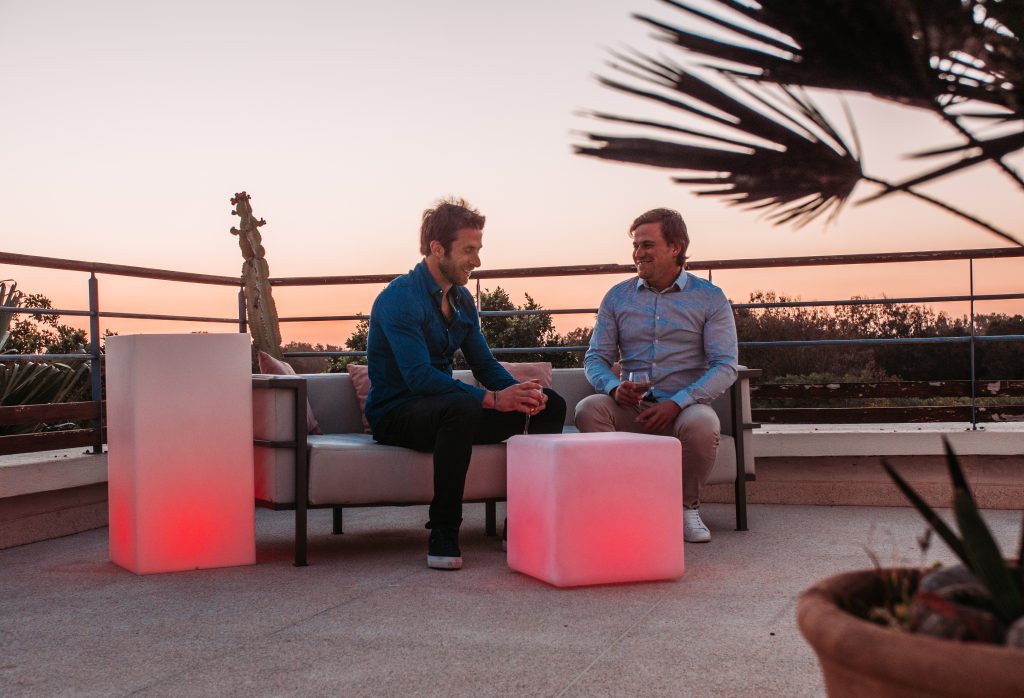 Hidden Meaning Behind Colors
Every event has its own theme, which will be illustrated by the staging of this event, which includes multiple choices, for example, which flowers to set on the tables, the colors of the table-clothes, which kind of music…
Lighting is an easy way to fine-tune the staging of an event. You can follow these tips and advice on how to chose the lighting that is right for you:
A white colored lighting gives a feeling of classy and refine. It goes with everything.
A purple colored lighting symbolizes magic. This attractive shade awakens our spiritual sense, ideal for an event which would be about fantasy or fairy tales.
A blue colored lighting is often used for kick offs. A symbol of loyalty, it is an ideal shade to build a stable relationship with your audience, for example, your employees in a team building effort.
A red colored lighting represents seduction and desire. There's no better color for a masquerade themed party.
A green colored lighting is soft and can represent nature and optimism. A perfect shade for an event about environment, beauty or health.
A yellow colored lighting, similar to white, works in every event. It can bring a friendly and warm atmosphere to your nights.
An orange colored lighting will be the right choice to electrify your guests. As orange brings energy and vitality, we advice this color if you wish to organize a dynamic event.
A pink colored lighting is the ideal choice for bachelorette party-like gatherings. It can be a perfect shade if you wish to create a joyful, positive and youthful event.
Choosing the right lighting for your event is crucial to bring its atmosphere and theme to life. It is up to you to decide what suits your ideas the best! Dare to mix and match and try new color combinations to bright up your diners, parties or even game nights!