Time to read: 3 minutes.
It's back to school time! As we reach the end of the summer and holidays, this is also a perfect time to make some changes. Be it new goals in your professional or personal life, now is also the ideal time to rethink your home decor, especially if you are planning a move! The many home decor trends for this fall provide plenty of inspiration for cozy designs, in preparation for colder days…
The Great Comeback of Caning
Caning is a technique that originated in the eighteenth century. This method is often used with rattan to create woven chairs and sofas. This vintage design pairs very well with the velvet trend. A chair with a velvet cushion and a cane backrest will add a unique touch to a cozy setting.
Caning can also be featured on larger pieces of furniture such as tables and cabinets. Moreover, this original weaving method helps to air out your decorative scheme.
Our design tip: add a wireless LED lamp to your cane table for a modern contrast.
Velvet, for a Soft Interior
Velvet, known for its soft texture, adds a retro touch to your setting. Widely available in home design and fashion markets, this fabric is the perfect ally for a smooth fall season!It adds both elegance and comfort to your living space and comes in a variety of colors on different types of furniture. For example, this could mean a duck blue velvet sofa.

We suggest that you pick out colors that are slightly darker, such as burgundy, navy blue or terracotta, which is a real hit this year! Pastel colors would be most suitable here for adding a modern and colorful touch to the room.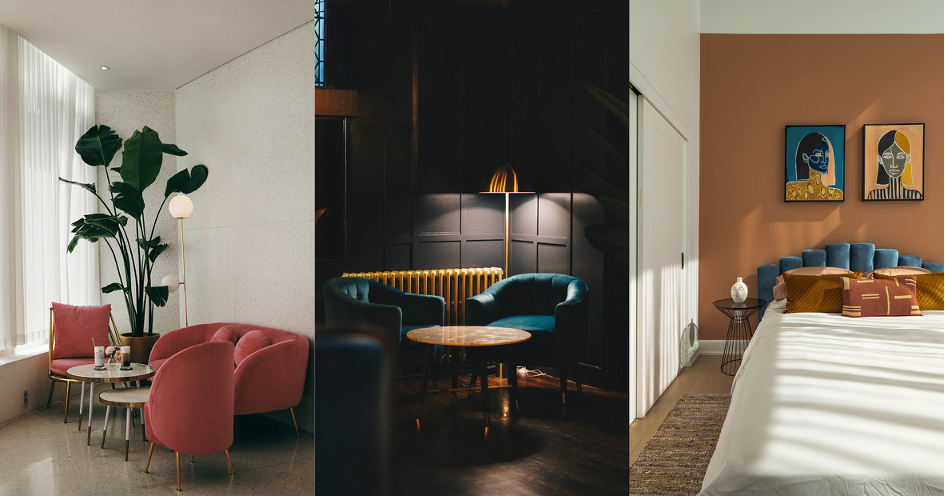 Velvet itself comes in several forms:
Short-pile velvet: without surprise, this type of velvet bears a close resemblance to suede.
Corduroy: this pile is designed with an extra weft, which gives the velvet its vertical lines.
Silk-velvet: this is one of the most difficult fabrics to work with, its fluidity and silky appearance establish it as one of the most luxurious types of velvet.
Crushed velvet: it is recognizable by its moiré and irregular aspect that is due to a special manufacturing technique used to flatten the pile.
Round Shapes
Just like velvet, the goal here is to bring softness to your interior. Nowadays, you can easily come across a circular coffee table, as well as a rounded pouffe, or even a strikingly curved vase. This trend is a nice way to offset the straight angles that are often found in industrial designs, and create a relaxing atmosphere within your home.
On top of that, a great variety of round furniture and decorative objects are available, giving you plenty of room for originality. For instance, you may consider a simple LED light ball for your bedside table, or a large round dining room table with chairs that can be stored in such a way to preserve its shape.
Originality also comes in the form of a LED light ball. For small rooms, a luminous half-sphere will be ideal, whereas a luminous golf ball will be more appropriate for larger spaces and golf enthusiasts in particular!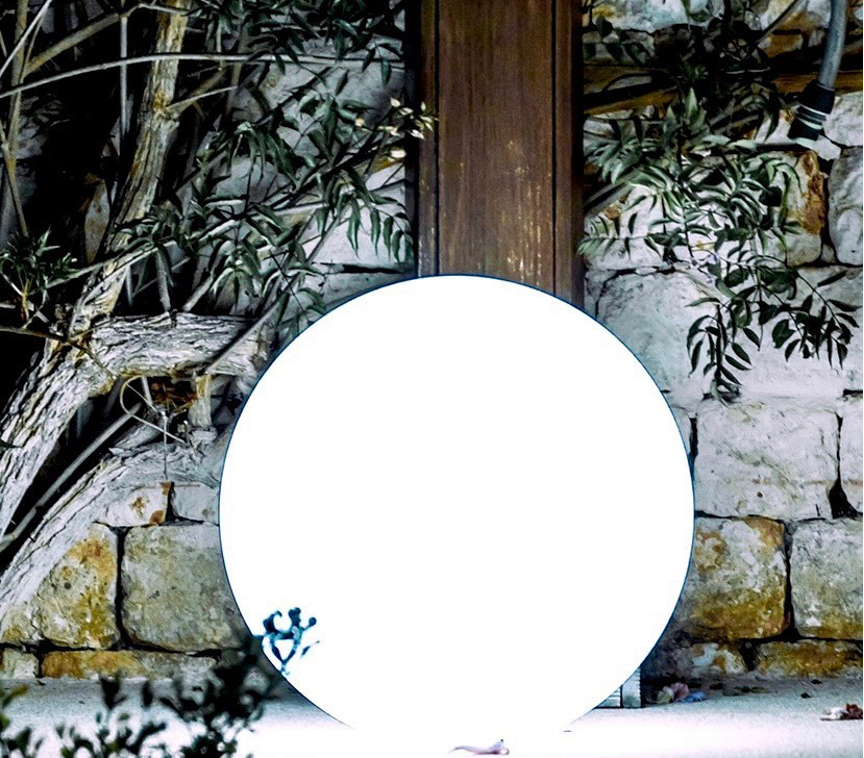 To learn more about this trend, check out our related post: "This year, go for round!"
With both decorative items and furniture, giving your home a makeover while keeping up with the trends is an easy way to tackle the beginning of this fall season.